Sr. Supervisor, Intellectual property & Legal research
ref : CEGY70 | 31 janv. 2018
date limite de candidature : 31 mars 2018
smart village orange Egypt building - Egypt
votre rôle
1. Develop strategies for handling legal issues in creative, business-centric ways and build processes that address risk and allow the business flexibility and freedom to move quickly.
2. Identify legal developments, as well as monitor any applicable changes to existing laws and regulation which could affect Orange Egypt.
3. Provide legal assessment of any regulatory impacts, as well as any other issues that may be of interest to management.
4. Evaluate/Advise legally on marketing promotions, advertisements and new product and service propositions from inception to launch.
5. Expect unfavorable events through analysis of data and prepare control strategies.
6. Provide management optimization advices from legal point of view, which could facilitate Orange Egypt business.
7. Implement global Intellectual Properties strategy throughout a wide range of agreements, such as, NDAs, partnership, merchant, marketing, joint development, patent license, service, standards organization membership, employment and M&A purchase agreements etc
8. Work with our design and marketing teams in handling clearance requests for designs, style names and marketing materials.
9. Manage the implementation of the Brand Protection strategy.
10. Work with global IP colleagues within Orange, supporting the preparation and filing of patent and trademark applications by providing local market and business insight as appropriate.
11. Manage local IP disputes critical to the regional businesses and provide local support for global IP disputes.
12. Manage and coordinate with external counsels to manage Intellectual Properties enforcement and any other IP related matters.
votre profil
Education:
Bachelor Degree in Law from a recognized university
Experience:
1. Related experience from 6 to 8 years in all the legal matters with special emphasis on the corporate area in national and multinational companies.
2. Experience in negotiating with different entities.
compétences
1. Excellent English both spoken and written.
2. Very good computer skills.
3. Strong negotiation, communication and presentation skills.
4. Excellent people management skills.
entité
Legal & Regulatory affairs
Orange Egypt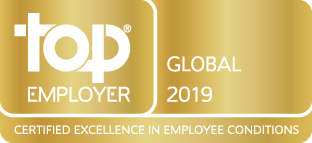 des salariés sont fiers de travailler pour Orange
recommandent Orange comme une entreprise où il fait bon travailler
en France dans le classement Happy Candidates avec une note de 8.6/10 dans la catégorie des entreprises de plus de 1000 salariés
Orange obtient depuis 2014 le label sur la mixité hommes/femmes (Gender Equality European Standard)