Sr.Supervisor, Operations Support Control & Services performance
ref : CEGY72 | 11 févr. 2018
date limite de candidature : 31 mars 2018
orange egypt smart village - Egypt
votre rôle
1- Analyze operational data ensuring that the results are aggregated and presented within the appropriate context.
2- Identify areas for enhancements, analyze and forecast their impact on different service areas.
3- Gather SLAs, KPIs and performance statistics from system logs on regular basis.
4- Gather, analyze and interpret the operational data trends and patterns.
5- Identify problematic areas and conduct research to take the corrective action.
6- Report systems availability, response times, current incidents and other measures / KPIs to top management through dashboards and appropriate templates.
7- Follow up on the KPIs for solution incidents and subscribers complaints.
8- Manage the budget, review receipt notes and validate all contracts across all operational support functions and areas.
votre profil
Education:


B.SC Computer Science or Computer Engineering from a reputable University
Experience:
1. Minimum 4 years of experience in business environment.
2. Previous business analysis experience.
3. Experience in data mining techniques and procedures.
compétences
1. Very good English and Arabic.
2. Very good computer skills.
3. Have customer oriented mindset and technical driving force with exceptional analysis skills.
4. Good Communication skills.
5. Professional experience and flexibility in dealing with diverse backgrounds
entité
Technology
Developing and maintaining strategic / day to day partner relationships with project teams focusing on business planning, product strategy and analysis. Generating reports and dashboards that present operational data in various views to serve different business areas.
Orange Egypt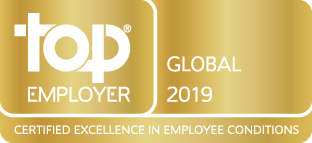 des salariés sont fiers de travailler pour Orange
recommandent Orange comme une entreprise où il fait bon travailler
en France dans le classement Happy Candidates avec une note de 8.6/10 dans la catégorie des entreprises de plus de 1000 salariés
Orange obtient depuis 2014 le label sur la mixité hommes/femmes (Gender Equality European Standard)