Lead, CSR
ref : CEGY74 | 12 févr. 2018
date limite de candidature : 31 mars 2018
nile city towers cairo - Egypt
votre rôle
1. Work collaboratively and effectively with NGOs, employees and vendors.
2. Coordinate all CSR activity within Orange.
3. Report Orange CSR initiatives and project updates.
4. Ensure appropriate financial procedures and contracts issuance for all CSR partners.
5. Build and maintain strong, generative relationships with our CSR partners NGOs, organizations, etc.
6. Evaluate existing CSR proposals and advices on potential ones to best maintain the Company's brand value.
7. Understand and analyze all major CSR initiatives in the market, with a special focus on those related to Orange, as well as the competitive analysis of the competition CSR activities.
8. Coordinate with Orange group and Orange foundation on all CSR related issues and projects, and liaise internally with the relevant business units.
9. Prepare the annual audit report to be submitted to the group audit.
10. Prepare the needed briefs for public relations and internal communication.
11. Work on the annual CSR newsletter content and CSR communication materials.
votre profil
Education:
Bachelor degree from a recognized university.
Experience:
1. Minimum 2 years in NGOs and community services.
2. Experience in contract management, CSR, and research.
compétences
1. Very good in both Arabic and English both spoken and written.
2. Very good computer skills.
3. Good business sense.
4. High communication ability.
5. Good knowledge of the telecommunications business industry.
6. Ability to multi-task and maintain flexibility.
entité
Communications
Executing the company yearly CSR plan in accordance with the set strategy and objectives, to maintain a positive image for Orange as a good corporate citizen in the society and the market.
Orange Egypt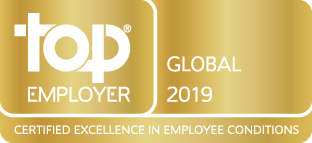 des salariés sont fiers de travailler pour Orange
recommandent Orange comme une entreprise où il fait bon travailler
en France dans le classement Happy Candidates avec une note de 8.6/10 dans la catégorie des entreprises de plus de 1000 salariés
Orange obtient depuis 2014 le label sur la mixité hommes/femmes (Gender Equality European Standard)