Sr. Supervisor, Compliance
ref : CEGY80 | 04 mars 2018
date limite de candidature : 01 avr. 2018
Orange Smart Village Egypt - Egypt
votre rôle
Contribute in setting the Compliance vision of the company along with Head of Planning & Compliance & Chief People & Compliance Officer to ensure that our core values are being upheld internally and promoted externally to all stakeholders.
Handle compliance case studies & signal to Chief Compliance Officer & group Chief Compliance Officer every significant event that could have an impact on Orange or Orange Group in accordance with the code of conduct.
Manage significant Compliance projects, i.e Risk assessmen & Self-Monitoring in order to ensure the Compliance standards and controls are in place and sustained.
Manage and implement the Suppliers' Due Diligence project in coordination with Procurement teams ensuring all Orange suppliers are free of corruption risks in an effort to safeguard Orange's reputation and wellbeing.
Perform compliance reviews and assessments to ensure all regulatory requirements are adequately implemented.
Manage and organize the annual Compliance day according to Orange directions in order to refresh Orange's amangement and employees' awareness regarding Compliance standards and foundation.
Ensure that Compliance Plan is put into place in the business and all the elements are acted upon & implemented by the business as per requirements.
Assess suspicious cases reported by the business and collaborate with key stakeholders for investigation and resolution.
Develop Orange's Code of Conduct, draft and review related Human Resources policies.
Handle conference calls with Group Compliance and adopt the compliance agenda as per the group communicated agenda.
Develop and administer the business conduct training sessions to nurture compliance reasoning, shape clear expectations and help employees become more aware of Compliance issues.
Manage a communication program (People Share) whereby employees can voice their ideas, suggestions, and/or concerns over the Intranet.
Coordinate & supervise compliance actions deployed inside the entity according to our Code of Conduct & group Anti-Corruption Policy.
Manage the audit assignments of Orange Group and the external auditors to ensure that all internal controls related to the Compliance function is in compliance with the Sarbanes-Oxley act and the Financial Security requirements.
Adopting group compliance directions to enforce the respect of compliance standards and the deployment of the corresponding programs, under the supervision of Chief Compliance Officer & Head of Planning & Compliance
Conduct Compliance awareness campaigns as per the ethics & compliance departmental objectives and adopting orange awareness program as per the signaled directions.
Provide ongoing consultation to the businesses relating to any regulatory aspects
Educate employee's of Orange's Compliance values to all stakeholders.
Provide on-the-job support/training for new hires
votre profil
Education
Bachelor's Degree, preferably in Business Administration or a related field of study where the main language of tutoring was English. Masters in Human Resources is a plus.
Experience
Minimum 6 years experience, 3 of which in a similar function, 2 of which are in people management.
compétences
1. Excellent command of English both spoken & written.
2. Very good computer skills.
3. Excellent writing skills, judgment & analytical skills.
4. Ability to work under pressure, adapt to changes & meet deadlines.
5. Maturity and solid communication & negotiation skills.
6. Excellent detail orientation.
7. Appreciation of classified information and diligence for information security.
entité
Legal & Regulatory Affairs
Implement and enforce company policies and standards of conduct to ensure a challenging, consistent, fair, firm, healthy, ethical, and productive work environment. Develop and administer the "Compliance Program" aiming to institutionalize business ethics & Compliance in the corporate culture, nourish responsible behaviors and professional business practices, and ensure a healthy, productive, and compliant work environment.
Orange Egypt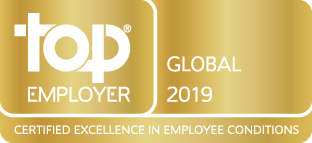 des salariés sont fiers de travailler pour Orange
recommandent Orange comme une entreprise où il fait bon travailler
en France dans le classement Happy Candidates avec une note de 8.6/10 dans la catégorie des entreprises de plus de 1000 salariés
Orange obtient depuis 2014 le label sur la mixité hommes/femmes (Gender Equality European Standard)