Supervisor, EDW & BI Development
ref : CEGY82 | 05 mars 2018
date limite de candidature : 05 avr. 2018
Orange Smart Village Egypt - Egypt
votre rôle
Analyze new business integration needs, fully understand the requirements and perform the required technical analysis to accommodate the new requirements.
Perform the required development for DWH stake to achieve the targeted business needs which include model structure updates, ETL job load, PL layer jobs modification, up to the final output requirements.
Apply project management techniques within the scope of all DWH projects implementation.
Use mathematical statistical algorithms using data mining techniques to enable our business users to better segment and understand customer behavior for more cost effective campaigns
Responsible for capacity upgrades and system performance enhancement and maintenance with minimum possible interrupt time for business needs besides development for new integration or new services to launch.
Implement the right controls to maintain the DWH quality as per the standard Specs and continuously update these quality control checks.
Monitor and maintain error log tables and recovery processes.
Set backup and recovery policies for sources snapshots and DWH database and responsible to ensure its applicability and operation.
Monitor and tune performance in addition to the ability to diagnose and suggest tuning changes of database and SQL statements.
Set all DWH database security and access level control policies.
Work closely with DWH system analyst to ensure correct and consistent mapping criteria between sources and DWH databases.
Coordinate with operation administrators (system and database) to ensure the best performance monitoring and tuning.
Coordinate with operation to ensure source snapshots daily refreshment consistency and accuracy.
Set security and user access policy and maintain its applicability for DWH and all related projects and interfaces.
Assure quality throughout all DWH development activities.
votre profil
Education
Bachelor Degree in engineering or computer science.
Experience
Minimum 4 years of experience in ETL development and Data base development.
Minimum 2 years experience in statistical algorithms and data mining techniques.
working in Telecom DWH is a plus.
PMP certification or courses studies is a plus.
compétences
Very good English both written & spoken.
Excellent relevant technical computer skills.
entité
Technology
Develop all integration activities within the Data Warehouse, including all DWH stakes, DWH model, CLDM layer and PL layer. Also, responsible for all project management activities for DWH projects development, as well as statistical analysis using data mining algorithms and techniques.
Orange Egypt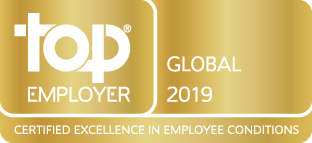 des salariés sont fiers de travailler pour Orange
recommandent Orange comme une entreprise où il fait bon travailler
en France dans le classement Happy Candidates avec une note de 8.6/10 dans la catégorie des entreprises de plus de 1000 salariés
Orange obtient depuis 2014 le label sur la mixité hommes/femmes (Gender Equality European Standard)