Functional Architect
ref : ESOF1034_ conseil Ingénierie | 19 juil. 2019
date limite de candidature : 30 sept. 2019
Sofrecom Tunisie Immeuble Prestige, les berges du Lac, Tunis, Tunisie - Tunisie
votre rôle
As part of the implementation of a new project on behalf of our new Saudi client, sofrecom Tunisia is hiring for a Business Analyst who will be brought to :
Work and coordinate with the business representatives, Project managers, business analysts, Technical Leads, developers & testers to ensure that user requirements have been properly understood, validated, documented, communicated and implemented.
Usher the various phases of the SDLC including requirement gathering, requirement analysis, solution design, development, testing and deployment in a corporate environment.
Prepare the software requirement specifications (SRS), use case modeling, use-case specifications, UML diagrams,  process flow diagrams, data modeling and screen mockups/wireframes.
Perform functional and technical gap analysis between present and proposed systems and prepare detailed functional and non-functional requirements and specifications for implementation.
Serves as a liaison between the business and IT to provide technical and business solutions that meet user and business needs. 
Collects business requirements using interviews, document reviews, site visits, business process descriptions and workflows. 
Closely interact the with development team to ensure that requirements are fully understood and implemented accordingly. 
Use functional demos of the implemented software as a means to identify the gap between the SRS and the implemented software.
Coordinate with the QA to ensure requirements are properly understood and test cases are prepared accordingly.
Work with the UI/UX team to ensure user experience is considered during the implementation.
votre profil
Minimum a Bachelor's Degree in Computer Science, Computer Engineering or Information Systems/ Technology.
Minimum 8  years of experience working in a large IT applications and services development environment
compétences
Technical Skills 
WIKI, JIRA, ATLASSIAN
Data modelling, ERD
Screen mockups using tool
Functional design
Agile, Scrum, ALM in a corporate environment
Visual modelling using MS Visio or similar tool
Business Process flow 
Required Quality
Strong problem solving and organizational skills. 
Excellent written and verbal communication skills 
Excellent présentation skills 
entité
Commerciale/Conseil et Ingénierie
Sofrecom Tunisie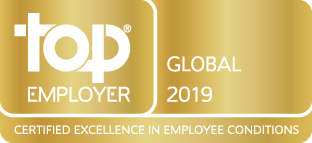 en savoir plus sur nos étapes de recrutement