JEE Full stack Development Team Manager
ref : ESOF1042 | 19 juil. 2019
date limite de candidature : 31 janv. 2020
Sofrecom Tunisie Immeuble Prestige, les berges du Lac, Tunis, Tunisie - Tunisia
votre rôle
The candidate should work as part of a project team to develop and deliver a mission-critical JEE implementation built on JEE Platform, leveraging different JEE Technologies.
Candidate should have core knowledge and experience in IT, especially in design, implementation and testing applications based on JEE Technologies, including: Web applications frameworks, Front-end technologies and Web Services, etc.
Candidate must have hands-on experience on JEE Technologies and supporting frameworks.
Candidate should be very sensitive to UI design and demonstrate excellent skills on leveraging new technologies like Angular
votre profil
Engineer in Computer Science or related field with rich experience in JEE Web projects especially angular (version 2+).
More than 8 Years of experience JEE Web application development using technologies
compétences
Technical Skills
Understand the requirements and design, develop Systems based on JEE Technologies to be deployed on JEE Application Server.
Develop UI by using new Front-end framework (like angular, bootstrap, jQuery).
Knowledge about source control tools like Git
Good skills on build tools like Jenkins, Bamboo and Maven
Use Industry best practices methodologies in Design
Develop Web Services (SOAP, REST) to expose web services or Consume Web Services to fulfill different integration needs.
Unit test the artifacts to insure that implemented artifacts fulfill the requirements
Develop components that use JMS queues for asynchronous Messaging.
Develop real-time applications with web-sockets
Design and development of necessary DB artifacts such as Tables, Views, Stored Procedures.
Monitor and report on task status, identify issues that may hinder fulfillment of the task, recommend and implement corrective measures.
Work directly with the project team and implementation partners – if needed.
Ability to work on multiple projects/tasks at the same time
Take the lead role in design and implementation for major components of the system
Ensures that the design/implementation meets technical, functional, performance and business requirements and in compliance with the architecture of the solution.
Presenting the Solution to internal and external stakeholders, through presentations and documents.
Participate in delivering the High Level and Low Level Design documentation
Demonstrates familiarity with OO principles and Service Orientation principles and apply them effectively in design & implementation
Demonstrate skills in the middleware tools and should be able to work with them
Ensure that the coding guidelines, documentation standards/requirements and SDLC methodology are adhered to
Consistently delivers high-quality services and components 
Prioritizes multiple tasks effectively.
Required Skills 
Experience mentoring and coaching others
Proven leadership skills demonstrating strong judgment, problem-solving, and decision-making abilities
Excellent techno- functional presentation skills to all levels of management.
Strong business acumen and political savvy
Ability to lead and manage projects
Ability to collaborate while dealing with complex situations
Ability to think creatively and to drive innovation
entité
Conseil Ingénierie
Sofrecom Tunisie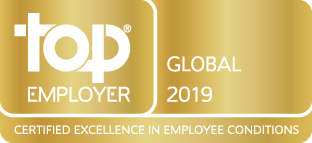 des salariés sont fiers de travailler pour Orange
recommandent Orange comme une entreprise où il fait bon travailler
en France dans le classement Happy Candidates avec une note de 8.6/10 dans la catégorie des entreprises de plus de 1000 salariés
Orange obtient depuis 2014 le label sur la mixité hommes/femmes (Gender Equality European Standard)