Supervisor, Triple Play Passive Network Design
ref : CEGY311 | 29 mai 2019
date limite de candidature : 29 juin 2019
Orange Telecom Egypt, Smart Village - Egypte
votre rôle
Engage with the niche market real estate customers through site surveys to perform interpretation of their needs and derivation of advice for prospective passive network architecture that fulfills the customers' demands.
Conduct technical evaluation and assessment of gated communities current passive optical fiber networks architectures and proposed designs by third party solution providers.
Responsible for technical ownership supporting the procurement cycle by ensuring the documentation of technical functions and features, identifying suitable vendors, assessing suitability of the offerings, and selecting the technology platforms and/or vendors.
Ensure technical acceptance of passive networks RFPs and testing of the proposed passive optical networks.
Develop and write the passive infrastructure deployment projects scope of work, implementation plans and acceptance criteria.
Produce detailed project documentation and handover to operational teams.
Assure the compliance of real estate passive networks designs with OEG standards.
Technical acceptance and readiness guarantee for triple play passive networks either implemented by real estate developers or OEG third party passive network providers.
Assure the compliance of OEG triple play passive networks with Orange group standards owning the communication with the group global Skill-Centre and other affiliates.
Assure that the implementation of passive networks follows the network design and give appropriate feedback to continually improve the as-built designs.
Find alternatives for resolution of projects implementation risks to ensure that projects are successfully completed in compliance with the projects implementation plans.
Responsible for technical reference for after sales operations team for passive network support cases and services availability. 
Handle the relationship with multiple vendors and suppliers in the projects involving the introduction of new equipment and technologies related to triple play line of business
Update job knowledge by participating in educational opportunities, reading professional publications attend technology innovation seminars and technical events.
votre profil
Bachelor of Electronics & Electrical Communications.
4 - 5 years of experience in telecom industry.
compétences
Very good English both spoken & written.
Professional level in telecom optical fiber networks.
Professional level networking background.
Very good communications and business presentations skills.
Conflict, stress, and time management skills
entité
Consumer Business Unit
Orange Egypt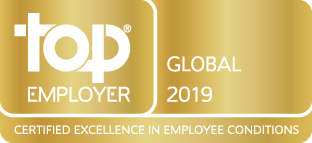 en savoir plus sur nos étapes de recrutement