Sr. Supervisor, Projects
ref : CEGY313 | 29 mai 2019
date limite de candidature : 29 juin 2019
Orange Telecom Egypt, Smart Village - Egypte
votre rôle
Interface with market segments during the concept initiation phase of any project to ensure
the implementation of the project's objectives and scope.
Identify all project stakeholders and initiate the project ensuring all relevant parties across
the organization are engaged.
Develop the project requirements documents integrating the requirements of market segments and all stakeholders.
Develop the project plan of the overall consolidated tasks to achieve on-time delivery of all cross-functional teams' deliverables.
Maintain continuous communication with cross-functional teams and conduct regular meetings with the project team members from project inception to implementation and till commercial launch & closure.
In charge of developing optimum solutions for managed projects that positively affect towards
the increase of acquisitions, revenue and market share of different market segments, with the least possible development time & cost.
Monitor and control the project progress, following up on the implementation to deliver according to plan / escalate delays and impacts on the baseline.
Anticipate & resolve issues, problems, bottlenecks or scheduling conflicts that rise during the project implementation.
Control the scope and ensure that all executed tasks are complying with the project scope.
Analyze any change request highlighting the impact on time, cost and customer experience.
Study alternatives that would accommodate for the change avoiding /minimizing impacts on the baseline.
Delegate tasks and responsibilities to appropriate resources.
Effective management of project's resources planning during the project life cycle.
Prepare regular status reports and ensure that updates are cascaded to the project team/ management.
Coach, mentor, motivate and supervise project team members and contractors, and influence them to take positive action and accountability for their assigned work.
Build, develop, and grow any business relationships vital to the success of the project.
Participate in the preparation & validation of necessary processes.
Participate in the validation of the customer care and sales briefing documents and working instructions.
Align with HR on necessary trainings for projects' delivery
Ensure that customer experience is intact by validating the customer journey in all projects.
Follow-up on the communications readiness to ensure alignment with the project launch date and the availability of communication material at outlets.
Plan and monitor the coordination of logistics related to new products to ensure the availability of the product stock at the outlets in time for the launch.
Responsible for approving the final product specifications, functionality, features and service acceptance tests during the final phase of the project delivery.
Lead and support the project team all the way to completion and during post launch monitoring period.
Find solution for any emerged problems after launch & report it to relevant parties for action and support.
Formal closure of projects and handover to market segments and operational teams.
Archive of project documentation, summaries and lessons learned.
votre profil
Bachelor degree from a recognized university.
Project Management Professional certification (PMP) is preferable.
Master degree in a relevant field or MBA is a plus.
Minimum 4 years of experience in the telecommunications industry.
Minimum 2 years of experience in the service design of telecom products and services.
Minimum 2 years of experience in products and services development cycle and processes.
Minimum 2 years of experience as a PM.
Knowledge in the marketing of telecommunications products and services.
Knowledge of the GSM architecture and network components.
Knowledge of the telecom sector in general and in the Egyptian market.
compétences
Fluent in English both spoken and written
Ability to simplify complex issues and present them in an understandable manner.
Ability to transfer knowledge.
Ability to work within a multicultural environment.
Ability to work under stress / pressure.
Excellent communication & interpersonal skills.
Strong analytical skills & problem solving skills.
Strong leadership skills & effective project management skills.
Strong writing and presentation skills.
Good knowledge of marketing fundamentals.
Good planning and organizational background.
Good negotiations skills.
Good coordination and follow-up skills.
Expertise in Microsoft Office Tools
Proficiency in MS project and other PM tools.
entité
Consumer Business Unit
Orange Egypt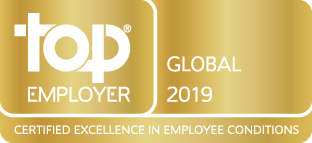 en savoir plus sur nos étapes de recrutement