Orange Graduate Programme
ref : EOGP092020-EN | 16 Sep 2020
apply before : 04 Oct 2020
78 rue Olivier de Serres 75015 Paris - France, France
about the role
By joining the Orange Graduate Programme, you will:

be part of an international group that operates in 27 countries across 5 continents.
work in an exciting industry at the forefront of technology and innovation       
earn you a place at the strategic and operational decision-making table, where you will help transform our daily lives, your daily life.
benefit from diverse opportunities to enrich your career develop your potential
about you
You are graduated in engineering, business or university course validated by obtaining a master degree in 2019 or 2020.
You are able to daily work in English. French is strongly recommended.
You will be available to join our program from December 1st, 2020.
This program is not dedicated to Orange employees under a long term contract.
department
Joining the Orange Graduate Programme is the opportunity for you to live an exciting path in a major communication company that places human at the center.
This 4 years journey will allow you to find out the broad range of
our businesses, in France or in one of the countries where we are present, to quickly take challenging responsibilities and to actively engage into the transformation of our company.
The first one year role is operational, close to our customers and to women and men of Orange.
On your second position you will keep on developing your skills on management, expert or change leader roles with exposure to our emerging domains: iot, big data, banking, security, cloud...
During this path, you will have the opportunity to have international assignments and missions in start-up or associations supported by the Orange foundation. You will benefit from dedicated development actions and engage in corporate or community projects with exposure to our
senior management. Flexibility, adaptation to each one's expectations and personal development are the principles that guide us in the design of this program.
Ready to join the Orange Graduate Programme ?
We invite you to apply by clicking on the button hereafter and answer tests and questionnaires proposed in our recruitment path. This path takes approximatively one hour and will be accessible through via the browsers  Chrome, Safari, Edge.

Orange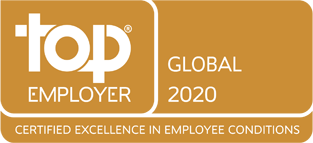 discover our recruitment process
of our employees are proud to work for Orange
recommend Orange as a good place to work
consider Orange to be a digital and caring employer
Since 2014 Orange is certified GEEIS (Gender Equality for European and International Standard)