Security Technical Support Specialist
ref : 556976 | 21 Jan 2020
apply before : 21 Apr 2020
Moka Road, Rose Hill, Mauritius - Mauritius
about the role
To Perform remote monitoring activities on servers, platforms, and relative equipments so as to identify potential impacts on customers IT solution and solve them accordingly
To manage incidents raised by the customers (handling calls, opening a case, communicating with the different teams) within SLA's.
To analyze these issues and to fix them using the tools, and processes available.
To participate in the evolvement of the processes taking into account customer requirements.
about you
Description Type : Skill Profile

Description ID : Skill Profile

Visibility : Internal and External

Soft Skills
Fluent in both French and English (oral and written).
Excellent customer oriented skills.
Good interpersonal and leadership skills.
Time management, organizational and communication skills.
Proactive, self motivated and determined.
Ability to build relationships with clients and team located outside Mauritius
Presentation skills.
Professional image
Technical Skills
Good Knowledge of Unix/Linux and windows
Good Knowledge of TCP IP, SMTP/POP3, DNS, Proxy, etc
Good knowledge of Networking.
Ability to work under pressure and to deal with multiple tasks.
Good IT/communications background with analytic and problem solving skills.
Excellent PC skills and application knowledge.
Others
Ability to work 24/7
Excellent team spirit
department
Orange Cyberdefense

Orange Business Services manages and integrates the complexity of international communications, freeing our customers to focus on the strategic initiatives that drive their business. Our extensive experience and knowledge in global communication solutions, together with our understanding of multinational business and local support in 166 countries and territories, ensure that our customers receive a consistent, global solution wherever they do business.
Orange Business Services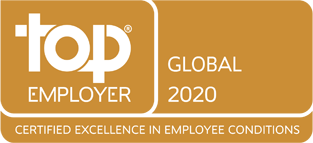 of our employees are proud to work for Orange
recommend Orange as a good place to work
consider Orange to be a digital and caring employer
Since 2014 Orange is certified GEEIS (Gender Equality for European and International Standard)